Case Study

Avadian Website
Avadian's website had been unchanged for more than 10 years
The Challenge
Two years after a complete re-branding of the credit union, Avadian's website was in desperate need of attention. More than 10 years old, it lacked critical technology to allow online applications; fixed-width and non-responsive, the user experience gave the impression of a credit union way behind the times.
Conversion Point
Precontemplating to Contemplating
Contemplating to Preparation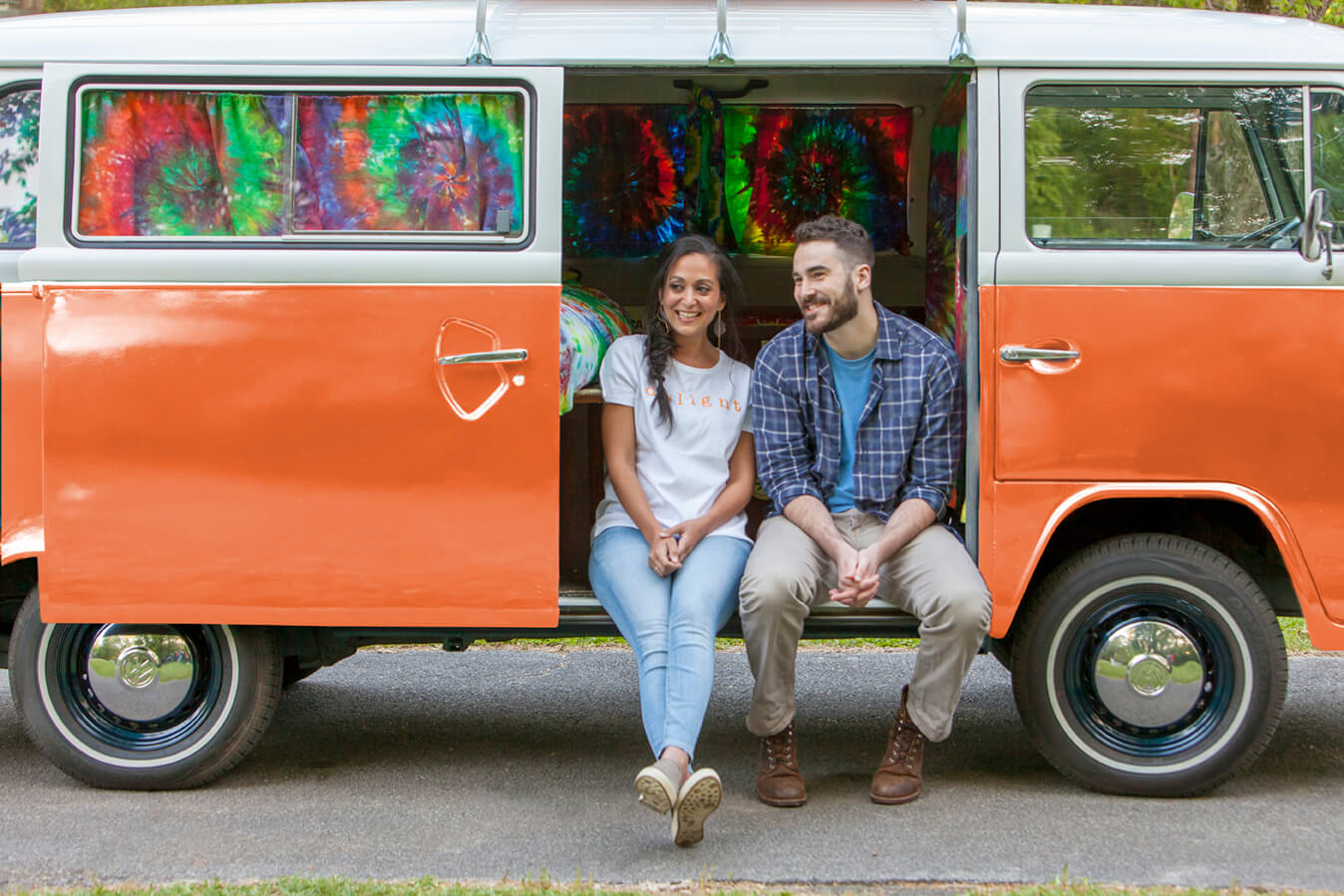 Solution
The rebuild of the Avadian website was a complete tear down. We changed the underlying technology, as well as rebuilding the entire front-end design. We optimized the site for all platforms, while taking full advantage of the full width of the browser to tell a more dramatic story of the credit union's advantages.
Research
The first critical step in any website reinvention is to listen — to all of the stakeholders inside and outside of the organization. We use a variety of tools, from surveys to focus groups to user testing.
Planning/Goals
Guided by our findings in the research, we set clear, measurable goals for the site, define the scope and schedule, and clearly communicate everyone's expectations throughout the team.
Accessibility
In the course of this project, a number of financial institutions were sued for the inaccessibility of their websites, putting added pressure on the design to accommodate visitors with a variety of physical challenges. These were the early days of website accessibility, so we incorporated a number of strategies, many as a result of our extensive conversations with users who suffered a variety of disabilities, to ensure that everyone who came to the site could have a meaningful experience.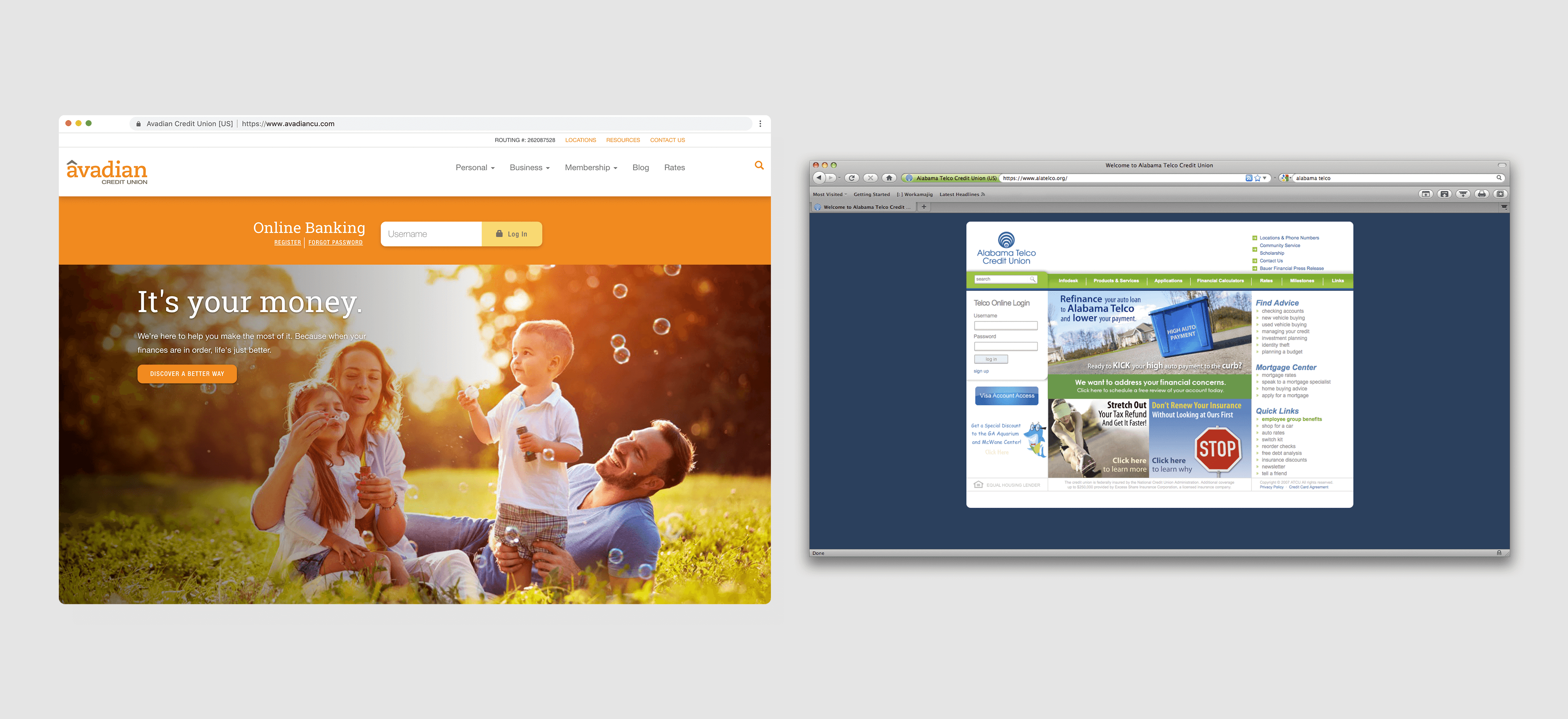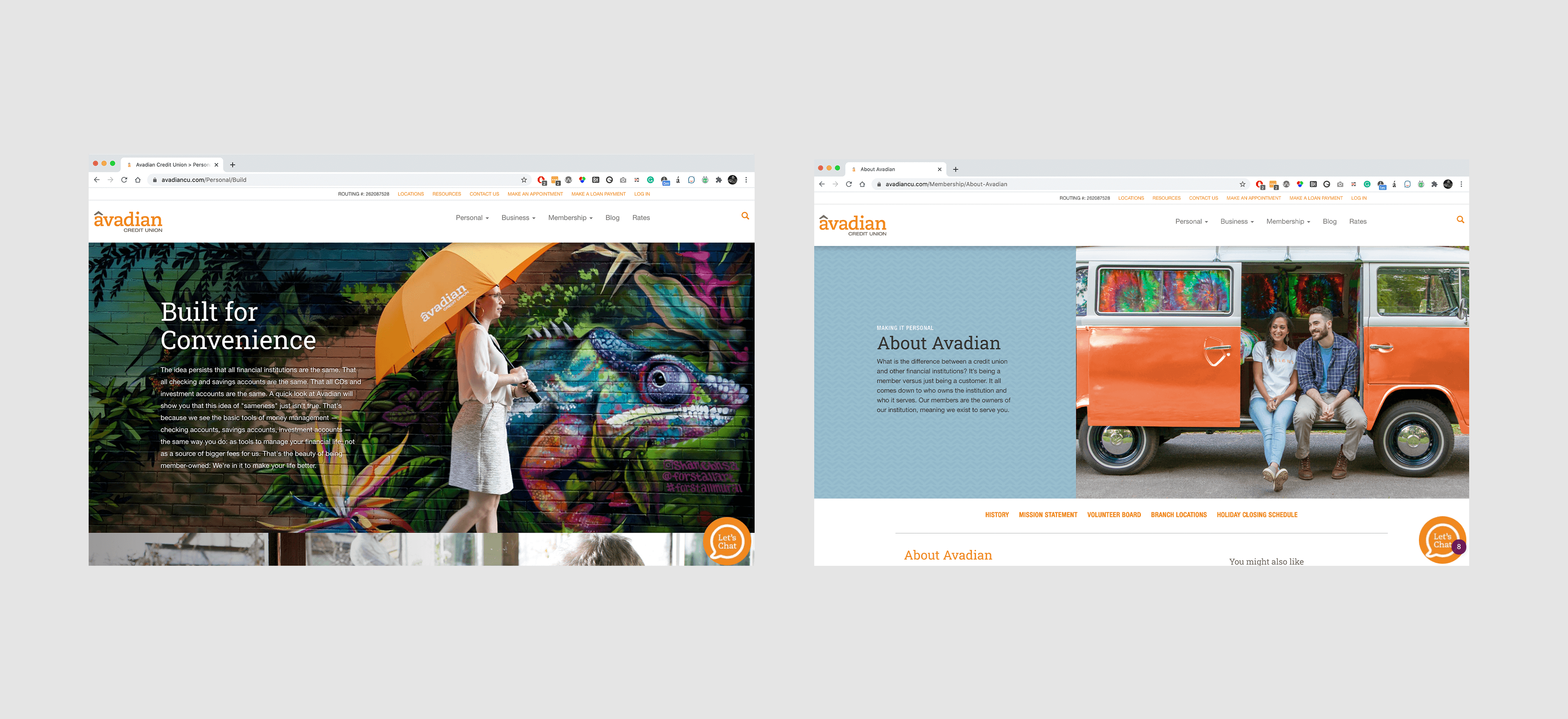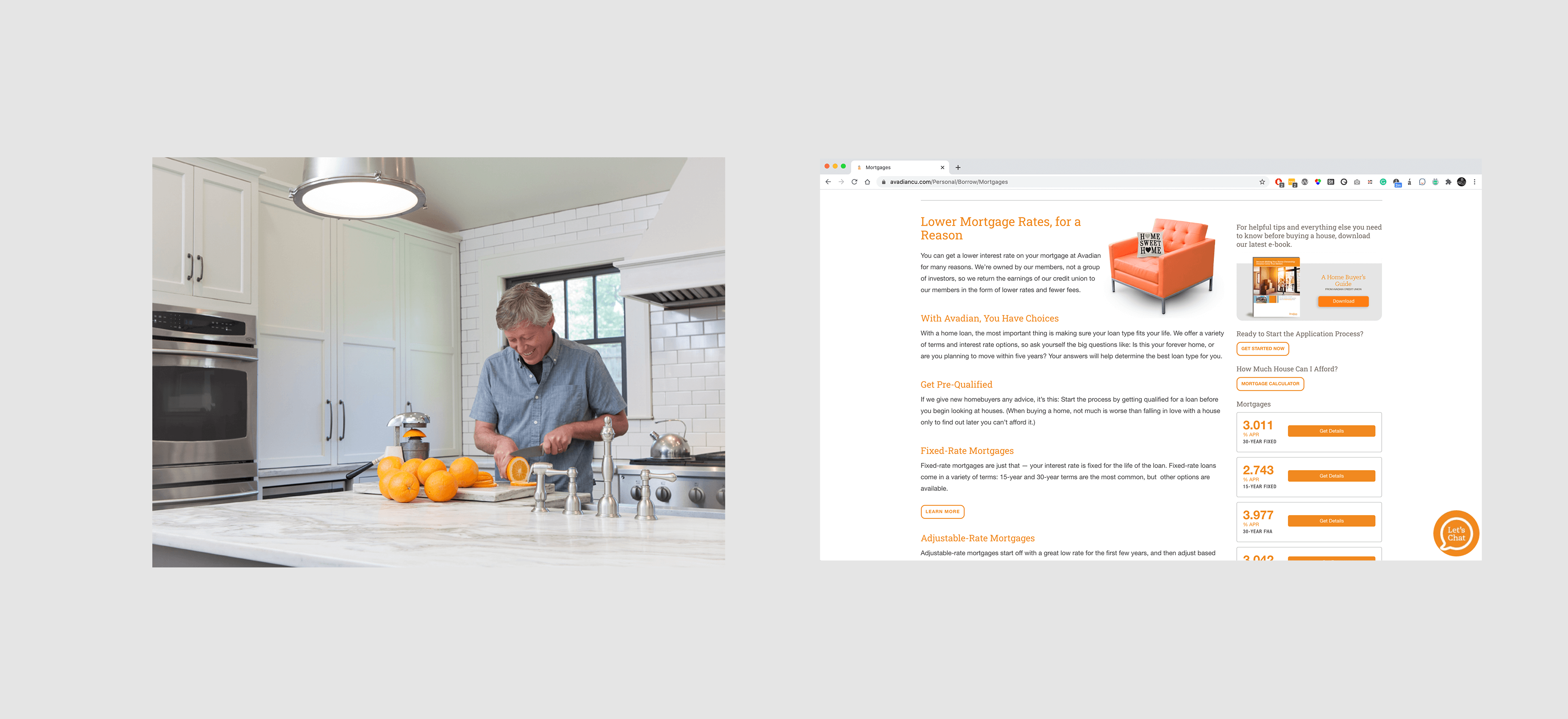 Processes Used
Consciousness Raising, Rational Re-Evaluation and Emotional Arousal
Results
The final design leveraged a variety of strategies to present the credit union as a smart, energetic organization that takes your financial success, but not necessarily itself, seriously. It reflects an institution with a personality that strives to make every member experience — personal.