What do companies like Chick-fil-A and Trader Joe's and billionaire business moguls Jeff Bezos and Warren Buffet have in common? They all understand one crucial, but sometimes overlooked, detail in running a successful business: Customer experience matters. And not only does it matter, but it also should be—it has to be—one of the very top priorities of a business. Simply offering a great product or service doesn't guarantee success. It all comes back to how potential customers (or even actual customers) view your business. Why? Because a customer's perception of your business is reality. Plain and simple. Perhaps Warren Buffett said it best: "It takes 20 years to build a reputation and five minutes to ruin it. If you think about that, you'll do things differently."
The latest research on customer experience speaks to Buffett's point, and the numbers may truly surprise you. According to Deloitte, customers that have enjoyed positive experiences with a company are likely to spend 140 percent more than customers that reported negative experiences. Furthermore, customers that have had positive experiences usually remain customers five years longer than customers that had negative experiences. A customer's experience also plays a role in advocacy: Deloitte reports that after a positive experience, a customer is likely to share that with nine people on average, while those with a negative experience tell approximately 16. And bringing it all back to the budget: A company's cost of serving customers can be reduced upwards of 33 percent if they have had positive experiences.
So how can a company better focus on customer experience?
By connecting with them. Customers want to feel connected with the brands and services they use. Customers want authentic relationships. That can't happen with marketing of the past (think generic form emails and cold calling). Enhancing customer experience requires actually understanding customers and then delivering to them precisely what they need on the customer journey. In today's marketplace, that happens by aligning sales and marketing with the right data infrastructure.
We know that can be easier said than done—after all, there are, at our latest count, roughly 7,500 marketing technology products and services on the market. That's why we have long believed that annual events like INBOUND—an event powered by HubSpot that brings together thought leaders from more than 160 countries to talk about marketing, sales, customer success and revenue operations—are critical to best understanding the marketplace and gaining fresh new perspectives on longstanding issues.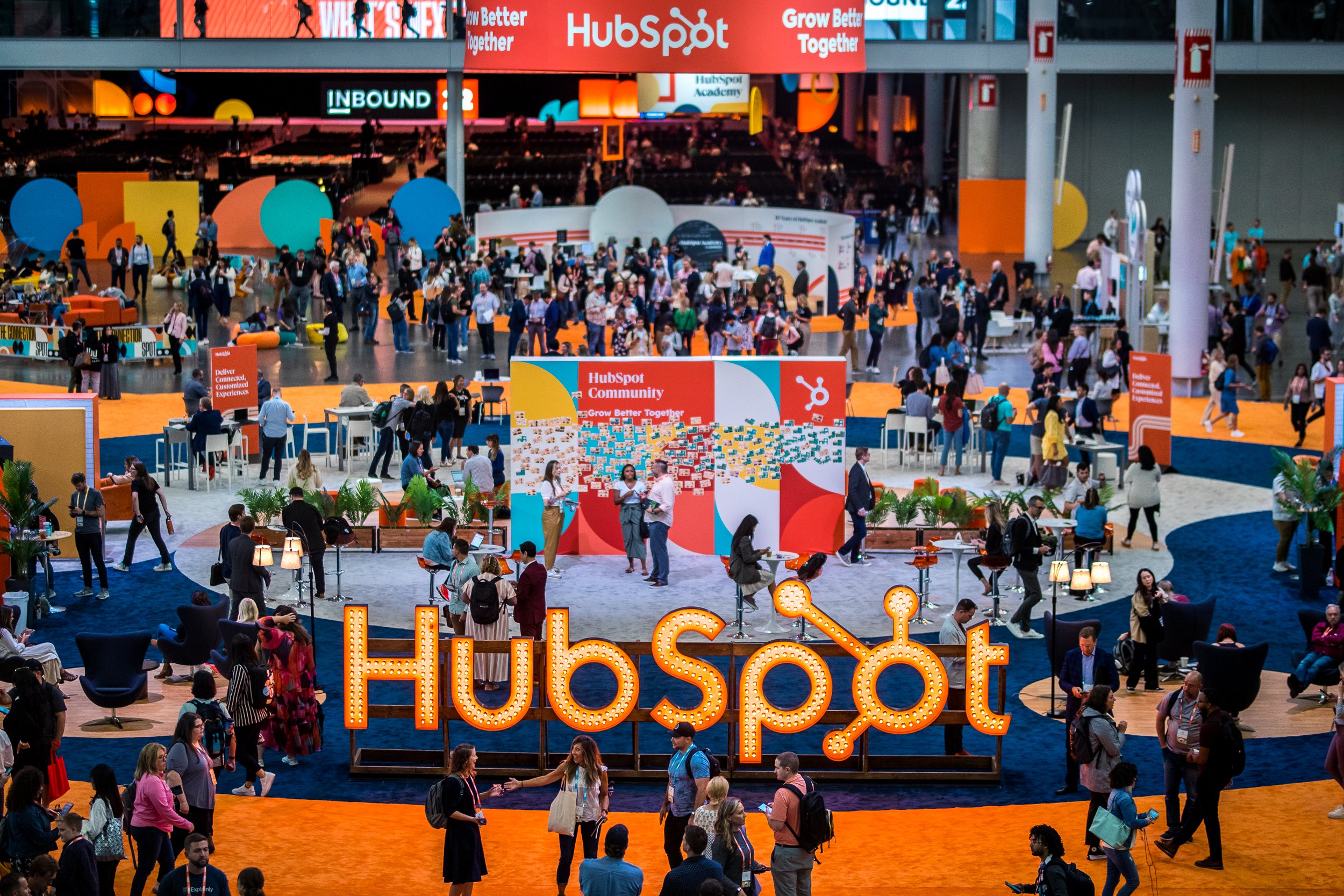 Photo credit: Pattianne Stone
HubSpot shared a variety of anticipated updates to its platform at INBOUND22, and here are our team's top platform improvements that can help companies continue to better understand and interact with customers to lead to higher conversion rates and, therefore, increased revenue growth:
Stop Errors Before They Even Happen: HubSpot's new Import Error Handling is an improved import experience, allowing users to find and fix errors before they ever make it into the CRM. This not only saves time in the short term from manually making corrections, but it also means better data in the long term.
Taking the cleanliness of the CRM data even further, HubSpot also added the option for Property Validations. Property Validations allows rules to be created and enforced so that other users can't enter incorrect data into the system.
Perform a Better Data Check: A new addition to the Operations Hub revealed this year is the Data Quality Command Center. The Data Quality Command Center is an all-in-one dashboard for analyzing and reviewing all HubSpot data. This makes it easier to find potential problems like duplicates or unused properties. And even better is that errors can be fixed on the spot.
Automate with AI: Sometimes it's not the data causing the problem—it's the formatting. HubSpot tackled this issue—and removed the time-consuming burden of fixing it—with Data Quality Automation Recommendations, which uses artificial intelligence to set formatting rules that help avoid these unnecessary and problematic issues.
Sync for a Better Connection: Ensure that connection with customers isn't broken with better data sync integration that allows more than a dozen third-party apps to be synced in real time with HubSpot's product library.
Track the Customer Journey: Monitor the entire customer journey with HubSpot's new activity types and configurable activity buttons. This allows your company to maintain better logs of all customer touchpoints and even leads to new ways for the company to connect with customers.
Improve Your Marketing Campaign: HubSpot has long been the go-to for running strategic marketing campaigns. Recent campaign improvement options now allow for a collaboration tool to support comment threads, including forms as an asset on a campaign, more robust reporting and more.
Customized Reports in One Place: All of the needed data across your flywheel—including marketing, sales and service—can now be viewed in one place thanks to the Custom Report Builder. Besides simply viewing, it also allows you to add logic, run calculations and save queries.
Thrive in a Cookieless World: It's no secret customers today seek their privacy online, and HubSpot is making it easier to navigate the cookieless world yet still track needed data with Ad Conversion Events. HubSpot announced that, by the end of the year, customers can "fully realize all of their first-party data so they are able to target, report and optimize in a cookieless, privacy-first world."
The role of technology in the sales and marketing alignment process is real. HubSpot's dedication to helping businesses attract potential customers, convert them into serious leads and then close the sale is proven not only with all of the tools offered through its software, but also with their continuous efforts to always improve them. That's one of the many reasons why Gartner has recognized HubSpot for the second consecutive year as a leader in B2B marketing automation platforms.
It's also why we feel so strongly about investing our time to attend the INBOUND conference each year and why we've made the thoughtful decision to not only partner with them ourselves, but also recommend the technology to our clients. That's not a decision that we take lightly.
While we agree HubSpot's platform leads the market with its functionality and application on a variety of data-driven needs, we also recognize that no single technology or tactic can solve all of the problems a company faces when it comes to sales and marketing alignment. Technology is not a magic potion or pill. Sales and marketing alignment requires both groups to come together and unify around a single vision. Then, and only then, can the data help drive improvement and lead to a full pipeline and, finally, more sales.
Not sure where to go from here? Our Revenue Operations department offers a comprehensive set of advisory and operational services designed to optimize your marketing and sales teams at every stage of the buyer's journey—from the design and implementation of your sales and marketing technology infrastructure to generating and nurturing leads all the way through to sales and enabling the final close. If you're ready to amplify the efforts of your entire sales and marketing teams throughout the buyer's journey, we've got you covered.